Kola was one of the first orangutans to be repatriated from Thailand, where she was born fourteen years ago, and now she's tasting freedom on a pre-release island.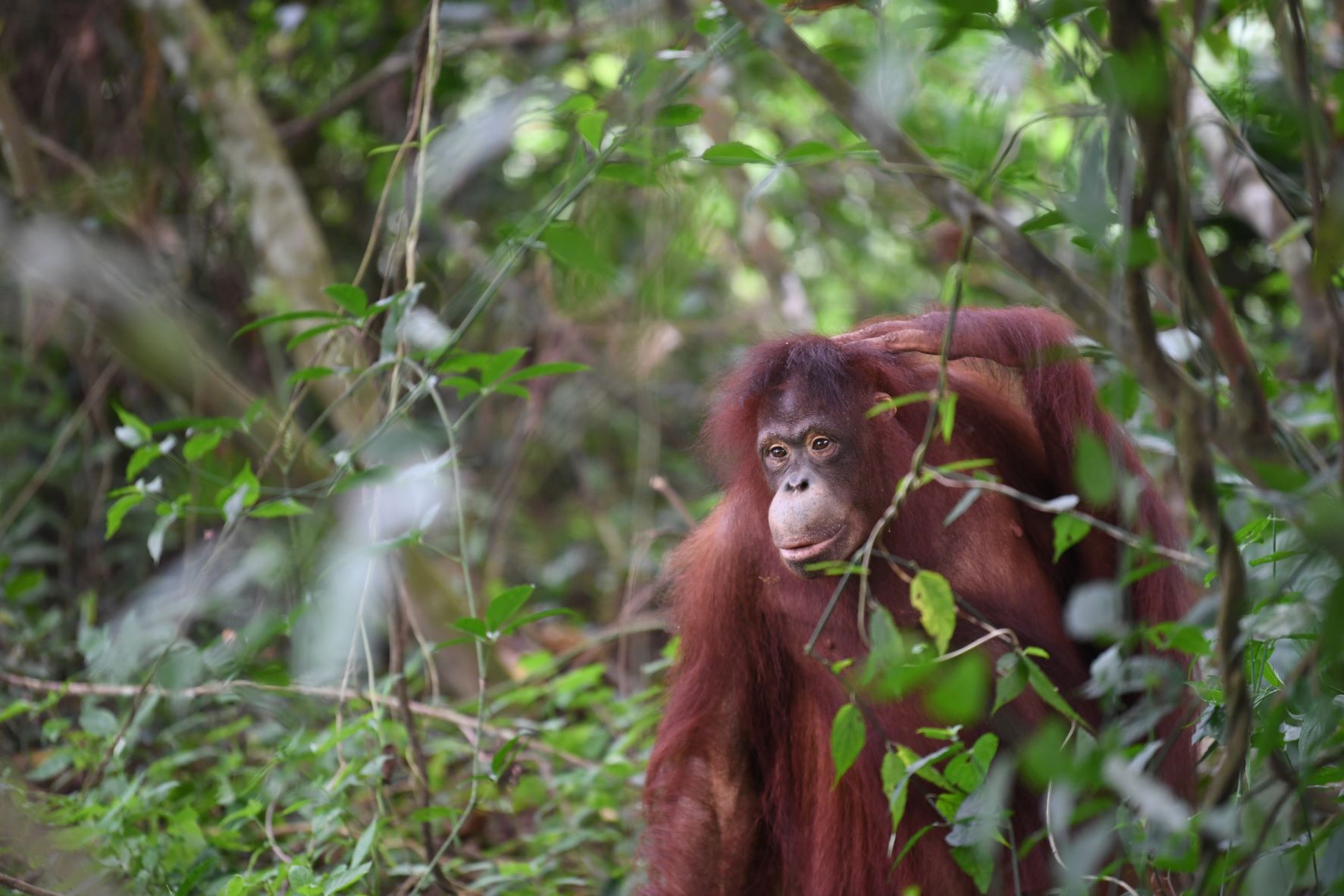 Before her repatriation to Borneo in 2019, Kola hadn't seen other orangutans. She was surrounded by humans during her early years, without care and not able to learn from other orangutans. Living in captivity and without appropriate care, she developed abnormal behaviours, including walking bipedally with her arms folded. This is an example of a behaviour we can see in orangutans who haven't been able to develop and learn in the forest from their mothers.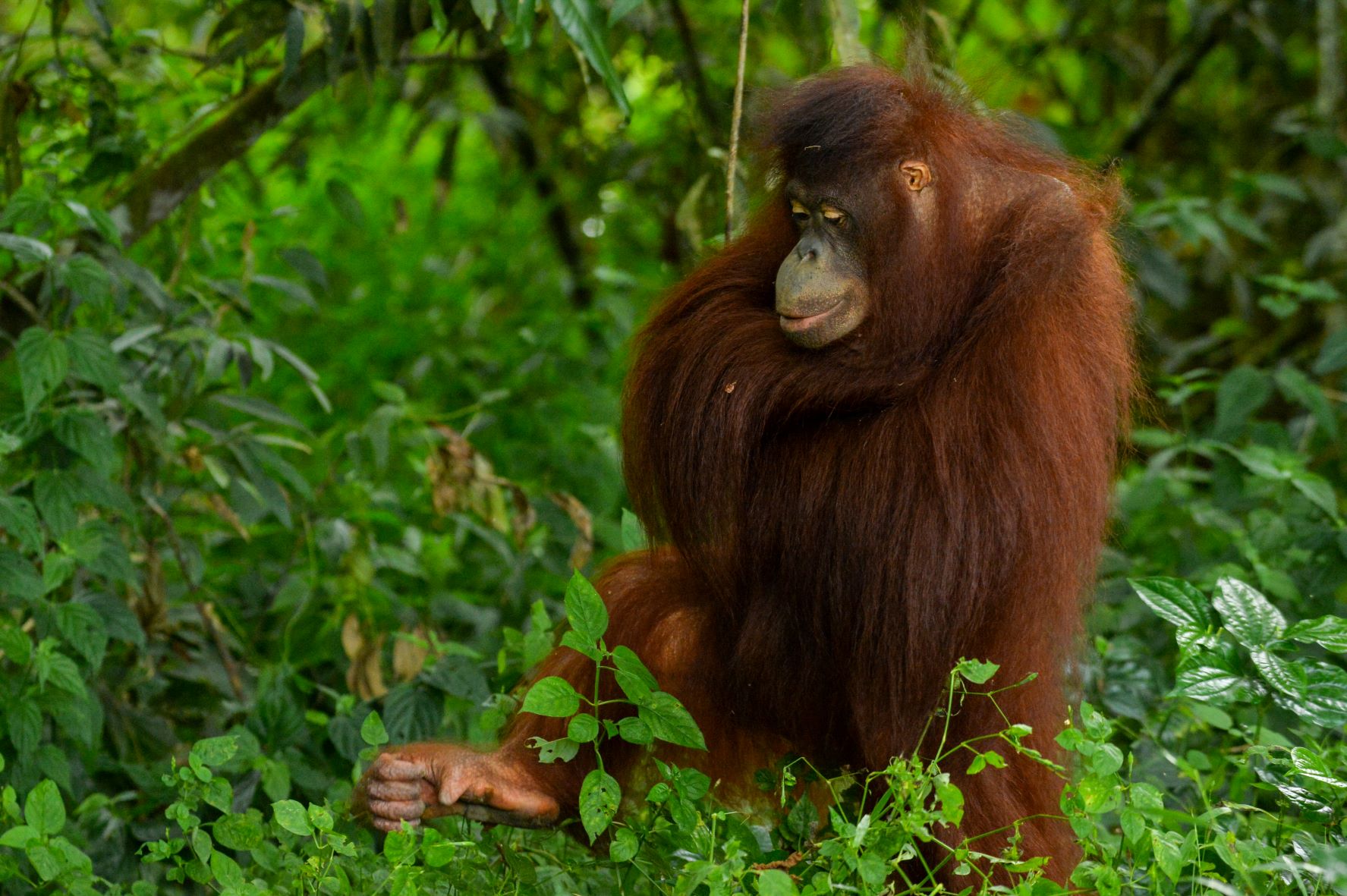 Her abnormal behaviours were well ingrained by the time she came to our Bornean Orangutan Rescue Alliance (BORA) Centre, and some of them remain. However, despite these challenges, she started to show she was ready to live in a more solitary way in the forest. She would often refuse to come down from the trees during Jungle School, and sometimes went missing for a day or so at a time. She also kept herself apart from the other orangutans and avoided contact with humans. She was also foraging very well, choosing many different fruits and leaves in the forest.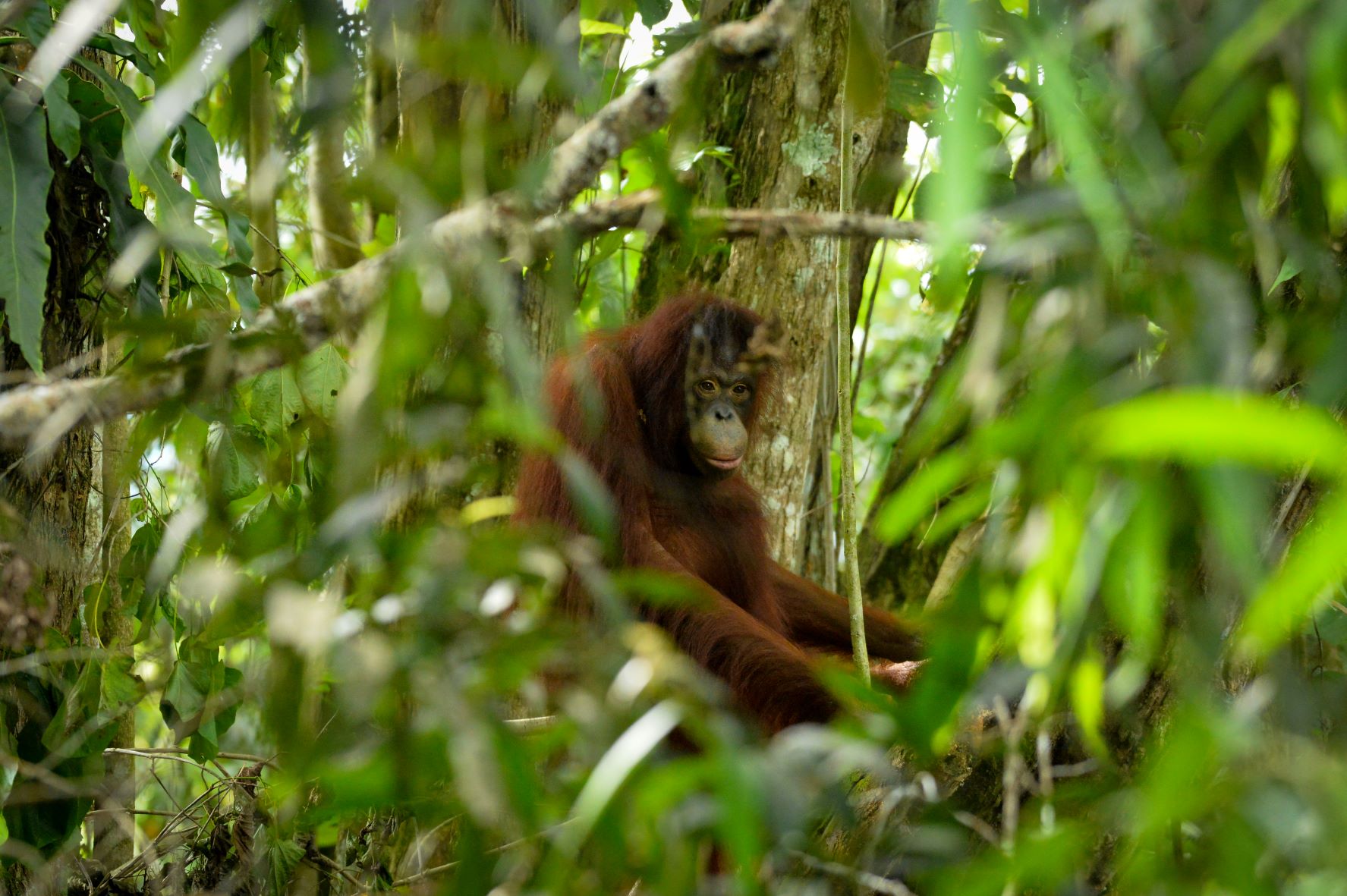 Kola is now fourteen years old, and for the first time in her life, she is experiencing something close to freedom. In January this year, she was transported from our BORA Rescue Centre to a pre-release forested island, where she is being monitored. Every time the team comes to the island, she stays away from them, which is a great sign of her independence. She has been exploring the majority of the island, eating many different kinds of foods, and is in a healthy condition. She's still walking bipedally and building simple nests of twigs and branches close to the ground. We hope that as we release other orangutans to this pre-release island, Kola will continue to learn and improve, and may one day taste full freedom in the forest.