THE ORANGUTAN PROJECT LEADERSHIP TEAM
The projects funded by TOP not only include direct orangutan conservation, such orangutan rescue, rehabilitation and release programs, but also forest habitat protection and regeneration, education,research and local community partnerships. Tying funding to direct outcomes for the species has enabled TOP to partner with the majority of orangutan conservation projects operation on the ground today in Borneo and Sumatra. Find out more about the leaders who run our TOP Projects
Gary Shapiro : Co-founder & President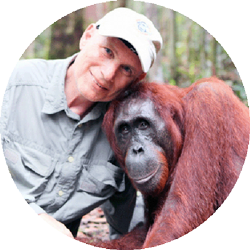 The Orang Utan Republik Foundation (OURF) was established in 2007 by Dr. Gary Shapiro who began his involvement with orangutans 43 years ago in the field of primate cognition and learning. He was the first person (1973-1975) to teach a symbolic communication system to an orangutan and the first person to have taught sign language to orangutans in the species' natural environment (1978-1980; 1981 Indonesian Borneo) . During his time in Borneo, Shapiro assisted in the rehabilitation efforts of dozens of ex-captive orangutans and monitored the phenology of local rain forest ecosystem.
Shapiro received his doctorate in Zoology in 1985 from the University of Oklahoma then returned to Indonesian Borneo (1986) to conduct freshwater ecology studies. Shapiro's interest in the freshwater ecology of Borneo was an extension of the research projects he conducted while being employed by the Oklahoma Water Resources Board (1982-1985). He was also employed for nearly 27 years with the state of California as an emergency planner and an emergency responder (1988-2014).
Shapiro was the co-founder and vice president of the Orangutan Foundation International from 1986-2004. He has authored or co-authored numerous papers on orangutan linguistics, cognition, conservation and ethics. In late 2004, Dr. Shapiro and his Indonesian wife, Inggriani, were inspired to create the Orang Utan Republik Education Initiative (OUREI) and in response to the education needs underscoring the crisis facing orangutans today, particularly in Sumatra.
Susan Callery : Secretary & Board Member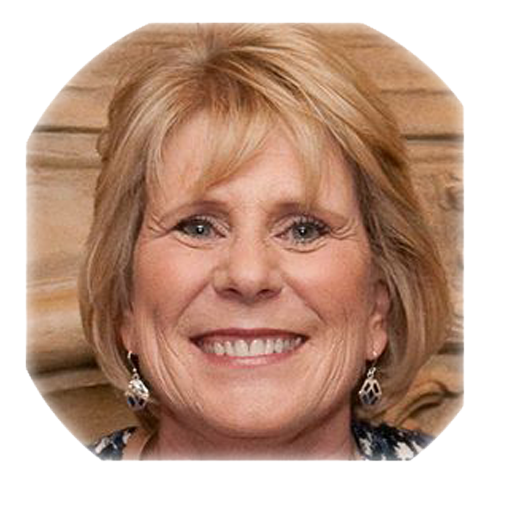 Susan became intensely interested in orangutans and rainforest preservation on a trip to Borneo in 2007. Since that time, she earned a master's degree in environmental policy and management and has served on the board as secretary and treasurer of the Orang Utan Republic Foundation. Susan works for NASA's Jet Propulsion Laboratory as the Manager of Earth Science Public Engagement.
Cheryl Parish : Treasurer & Board Member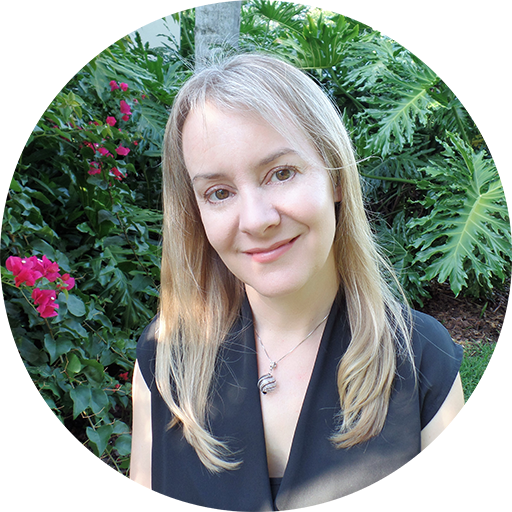 Cheryl Parrish graduated from the University of Wisconsin- Madison School of Business with training in Accounting & Information Technology. While in school she founded a successful company she still has today as well as several additional companies over the years.
She is passionate about caring for all animals and trying to protect and give a voice to those most vulnerable. During the summer of 2014 Cheryl was fortunate enough to be able to visit the orangutans in Borneo with her two daughters. After that visit she & her daughters traveled to Sumatra to volunteer with OURF for several months. After seeing the work the organization was doing on the ground to protect the orangutans she was inspired to get involved on a larger level
Leif Cocks : Board Member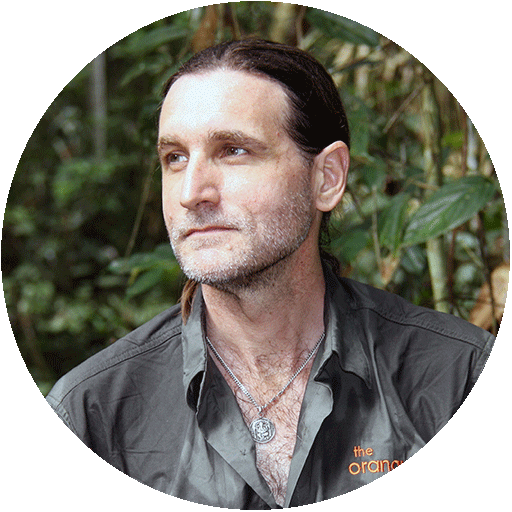 The Orangutan Project was established in 1998 by founder and world-renowned orangutan expert, Leif Cocks, as a result of his almost 30 year career working with orangutans. Leif is a passionate campaigner for orangutans and has been the President of The Orangutan Project since its inception.
Leif's years in the field have earned him respect within the conservation field. He has been a key player in developing conservation plans for orangutans and influencing positive change for orangutan protection and survival. This includes the first ever successful reintroduction of the zoo-born orangutan. This respect has given The Orangutan Project world standing in conservation.
A small population biologist and curator by trade; Leif has several academic qualifications, including a Masters of Science studying orangutans. He lectures at universities, is a seasoned public speaker and has published several papers on orangutans in peer-reviewed journals. Leif is also the author of the books Orangutans and their Battle for Survival (2002) and, Amazon best seller, Orangutans My Cousins, My Friends(2016) - A journey to understand and save the person of the forest.
Leif is currently: a Technical Advisor for PT Alama Bukit Tigapuluh (a company leasing and protecting rainforest), President of International Elephant Project, President of International Tiger Project, Vice President of Orang Utan Republik Foundation and on the Advisor Board for Forest, Nature and Environment of Aceh.
In respect to his professional, animal, human and financial management skills, Leif has been the longest standing member of the Australasian Species Management Program; a Quarantine-Approved Assessor; Zoo Husbandry Adviser; Zoo Accreditation Officer; UN GRASP in-country point of contact, an International Species Coordinator, International Studbook Keeper and the Chair of a World Aquarium and Zoo Association global conservation program.
Click here if you want to go on an eco-tour with Leif or visit leifcocks.org or more information on Leif Cocks.
Robert Kounang : Board Member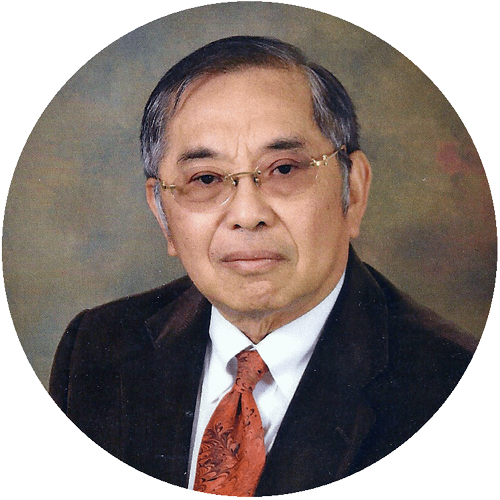 Dr. Robert Kounang is a Medical doctor and is the Head of Department of Physical Medicine and Rehabilitation of ArrowHead Regional Medical Center, a Trauma Center, from 1996 to present. As he is born and raised in Indonesia, he is interested in the Indonesian affairs, including the preservation of Fauna and Flora of Indonesia.
Eric Raymond : Board Member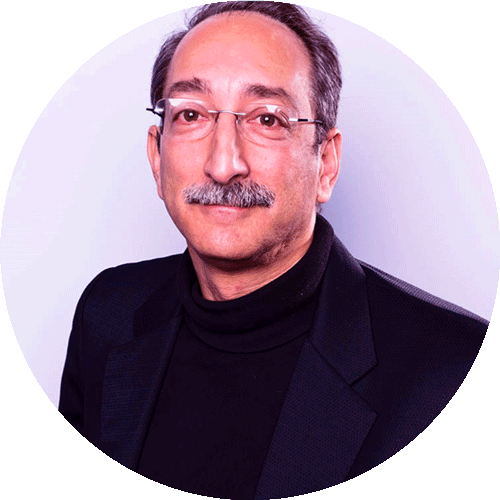 Raymond has been a leader in the innovation in the benefits and hr technology sector for over 35 years.
Eric Raymond founded Insurance Access in 1982 and developed the company into the first on-line database for carriers, brokers, and consumers to access, search, and sort the most competitive insurance products on the market.
As Principal of Corporate Dynamics and Co-Founder of Corporate Synergies he continually changed the landscape of the benefits brokerage and the values and services the industry should provide for its clients. This ranged from population management – getting the root cause of benefits cost increases, to carrier negotiation processes, to integrated customers services for both the employee and employer, to delivering HRIS systems years before others in the industry.
"Now Who you gonna call?" HR HeadacheBusters - CCI Compass & SBE479.org – Eric's Newest Firms.
Raymond is a Graduate Cum Laude of the Wharton School of Pennsylvania, on the Board of Einstein Hospital, and supports various land and animal conservation programs through the SavetheSpecies foundation, has two wonderful children, and grew up with a capuchin monkey.
Liz Varnhagen : Board Member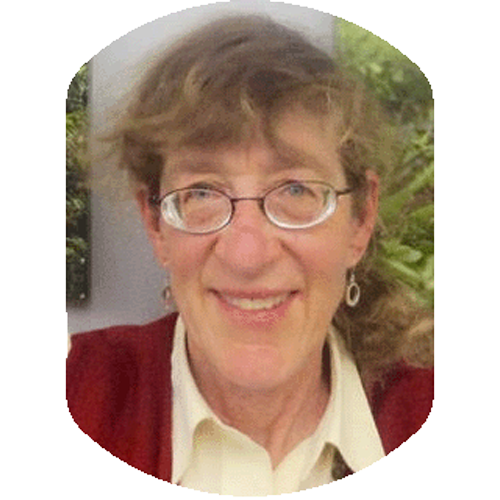 Following her service with the Peace Corps in Borneo teaching secondary school many years ago, Liz has maintained a keen interest in conservation issues in Malaysia and Indonesia, and has returned to travel in the region several times. She has experienced the extensive logging roads and oil palm plantations, struggling indigenous communities in the compromised forest, as well as coastal fishing villages in Borneo, and also traveled and observed village life and seen rehabilitated wild orangutans in the Gunung Leuser National Park in North Sumatra. Liz's professional career was as an Environmental Protection Specialist with the Army Corps of Engineers, U.S. Environmental Protection Agency, and the National Park Service, performing environmental impact assessment. She lives in Berkeley, California where she is also active as a classical musician in her community.