Founded in 1998 by world-renowned orangutan expert, Leif Cocks, The Orangutan Project has today grown into a multinational non-profit organisation that has contributed over $31 million to orangutan conservation projects across Borneo and Sumatra.
This incredible achievement would not be possible without the support and generosity of the many thousands of supporters around the world who have shared in our vision that orangutans will live in their natural habitat in secure and viable populations.
Our annual Impact Report celebrates these achievements and highlights the progress we are making not only for Critically Endangered orangutans, but also for Critically Endangered Asian elephants, tigers and indigenous forest communities.
Our Impact in 2022-23
Over the past year, The Orangutan Project has continued in its mission to ensure the survival of all orangutan species and to promote the welfare of all individuals within rainforest ecosystems, contributing a further $5 million to orangutan conservation projects across Borneo and Sumatra.
This funding has:
ensured the ongoing

protection of 11,893 wild orangutans

in key ecosystems

supported the

rescue of nine orangutans

provided

care for 75 orangutans

in rescue centres

facilitated the successful

release of 40 orangutans

into protected habitat areas

provided ongoing

monitoring support for 162 ex-captive orangutans
We are proud to share our key outcomes over the past 12 months as we continuously strive to secure a sustainable future for Critically Endangered orangutans and the habitats in which they live.
Thank you to all of our donors who have supported us this year. Your kindness and generosity helps us to continue our vital conservation work. Only by working together can we achieve meaningful change.
Read Our 2022-23 Impact Report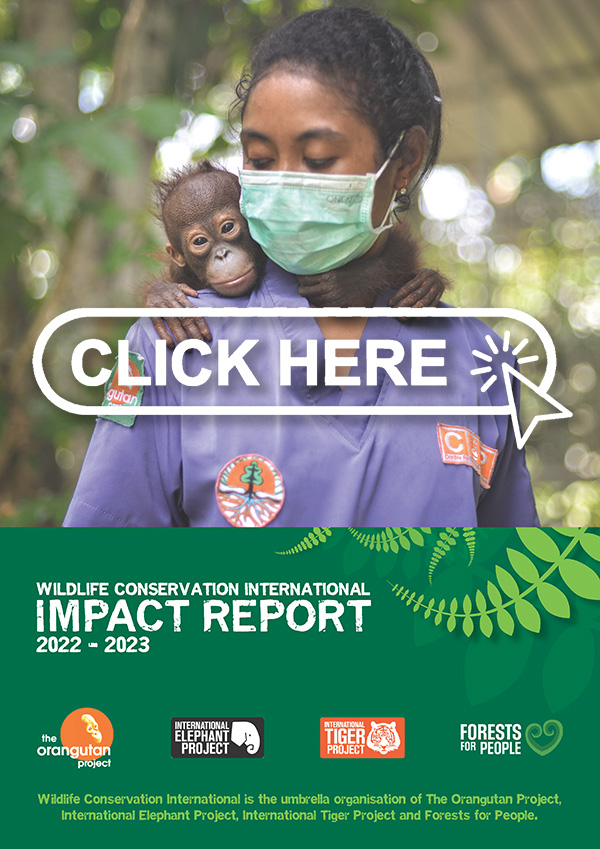 Download a PDF copy of our 2022-23 Impact Report, including a summary of our financial statements
Our full 2023-24 financial report is also available, along with archived copies of previous Impact Reports and Financial Statements.
Our Impact by the Numbers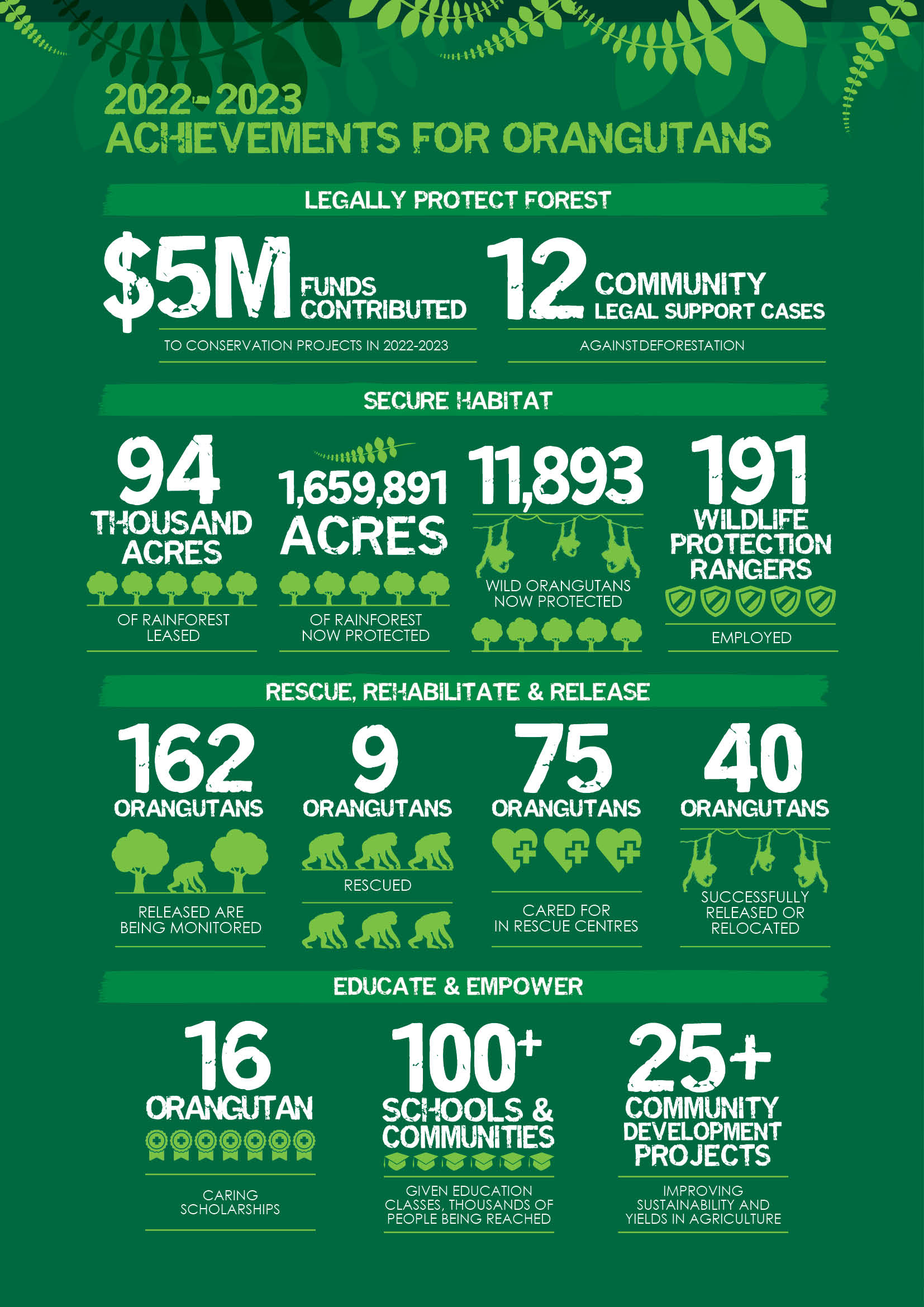 Financial Results
In 2022-23, our supporters' generous contributions delivered a further $5 million to our conservation projects, bringing the total contribution since 1998 to $31,400,000.