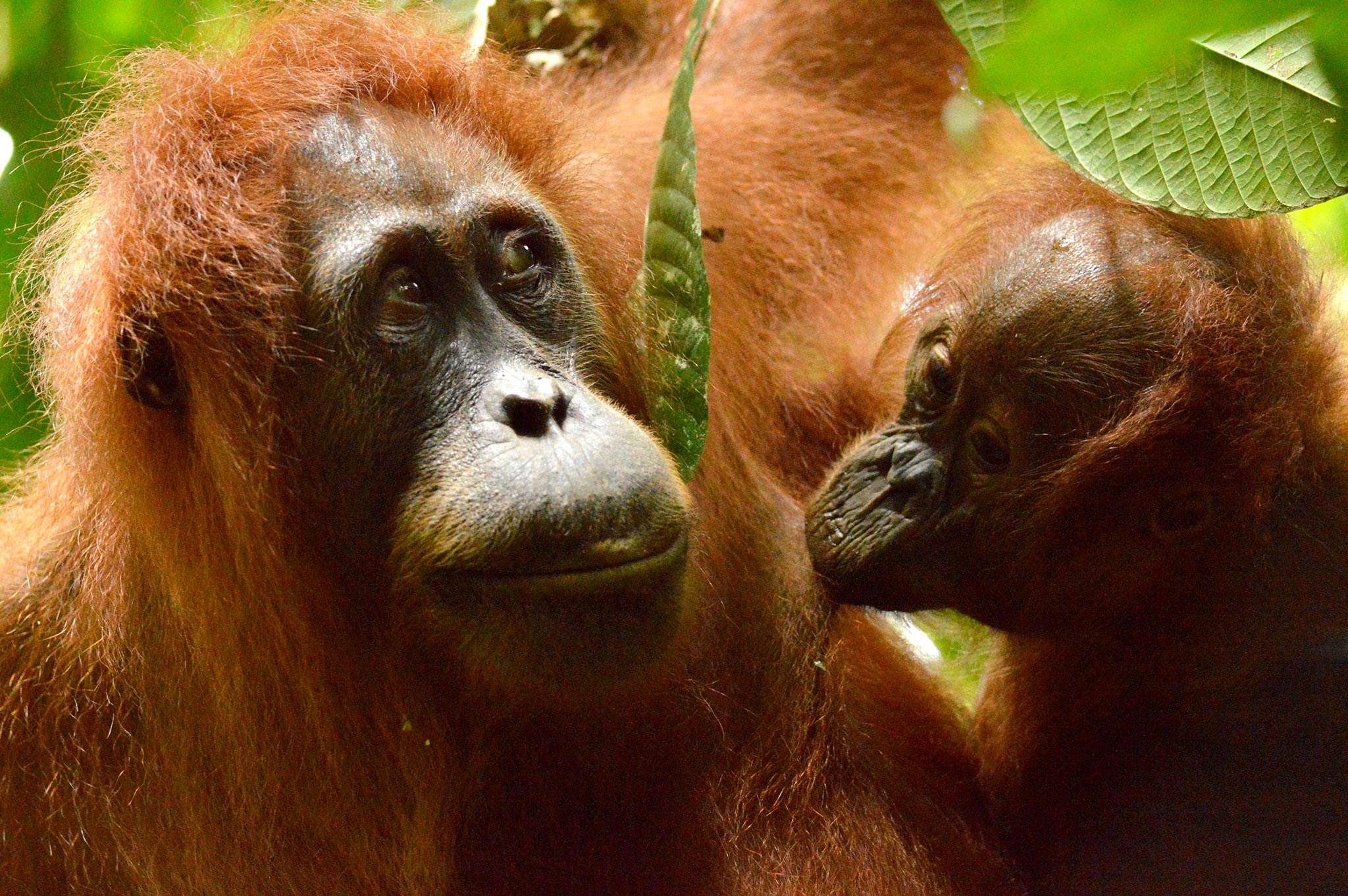 Within your protected rainforest, some of the very last populations of Sumatran tigers, elephants and orangutans will continue to roam and breed in safety, just as they had done for thousands of years before land clearing, poaching and fires almost wiped them from our planet. We are now down to critical numbers - and we urgently need your help to keep viable populations safe, protected and in the wild.
Click on the map above and choose the plot you'd like to safeguard. Your plot will form part of the 494,000 acre protected Bukit Tigapuluh ecosystem - one of the very last intact forests of Sumatra. Your monthly support will help our Security Rangers patrol every part of this habitat, keeping a watchful look out for poachers, land encroachers and deadly snares. It will also help us monitor the rehabilitated, ex-captive orangutans who now thrive in this habitat, and who are part of an important insurance population that will help us secure the survival of the species.
Thanks to you and your small monthly gift, Critically Endangered orangutans, tigers, elephants, tapirs, sunbears, clouded leopards will roam safely today. Thank you!