You may remember baby Mabel, who was rescued at the end of 2022 from a terrible situation where she'd been kept in captivity for four months, including a couple of days in a birdcage.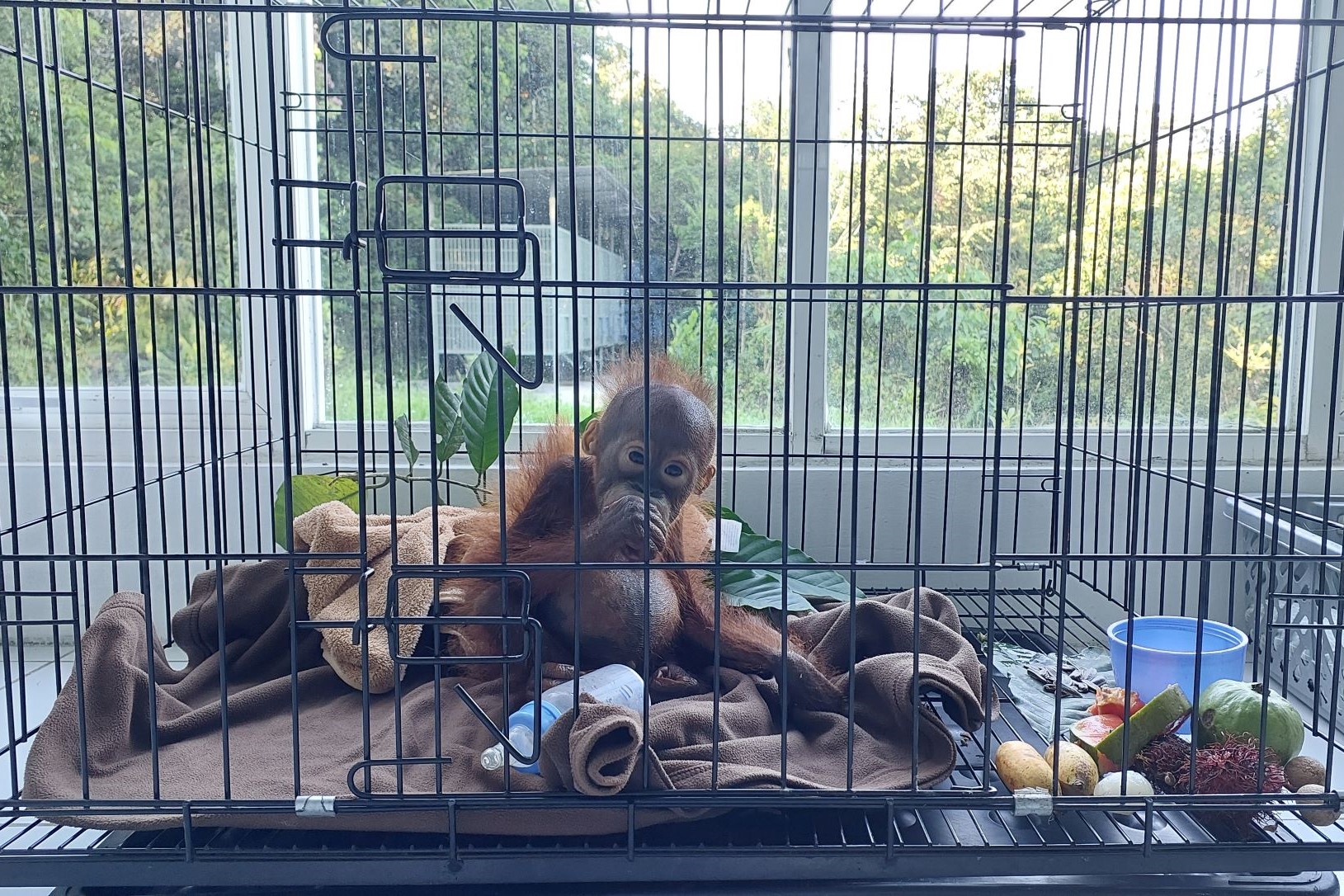 Above: Mabel in the quarantine cage last year
Mabel was fragile, dehydrated and malnourished, and we weren't sure if she would survive her ordeal. She was estimated to be about four months old; however, a dental examination revealed Mabel was in fact approximately eleven months old. Her malnourished condition had inhibited her normal growth development.
Thanks to the generosity of people like you, all around the world, for donating to our appeal to support Mabel. It's because of caring people like you that we can give vulnerable orphans like Mabel a second chance at life. Thank you!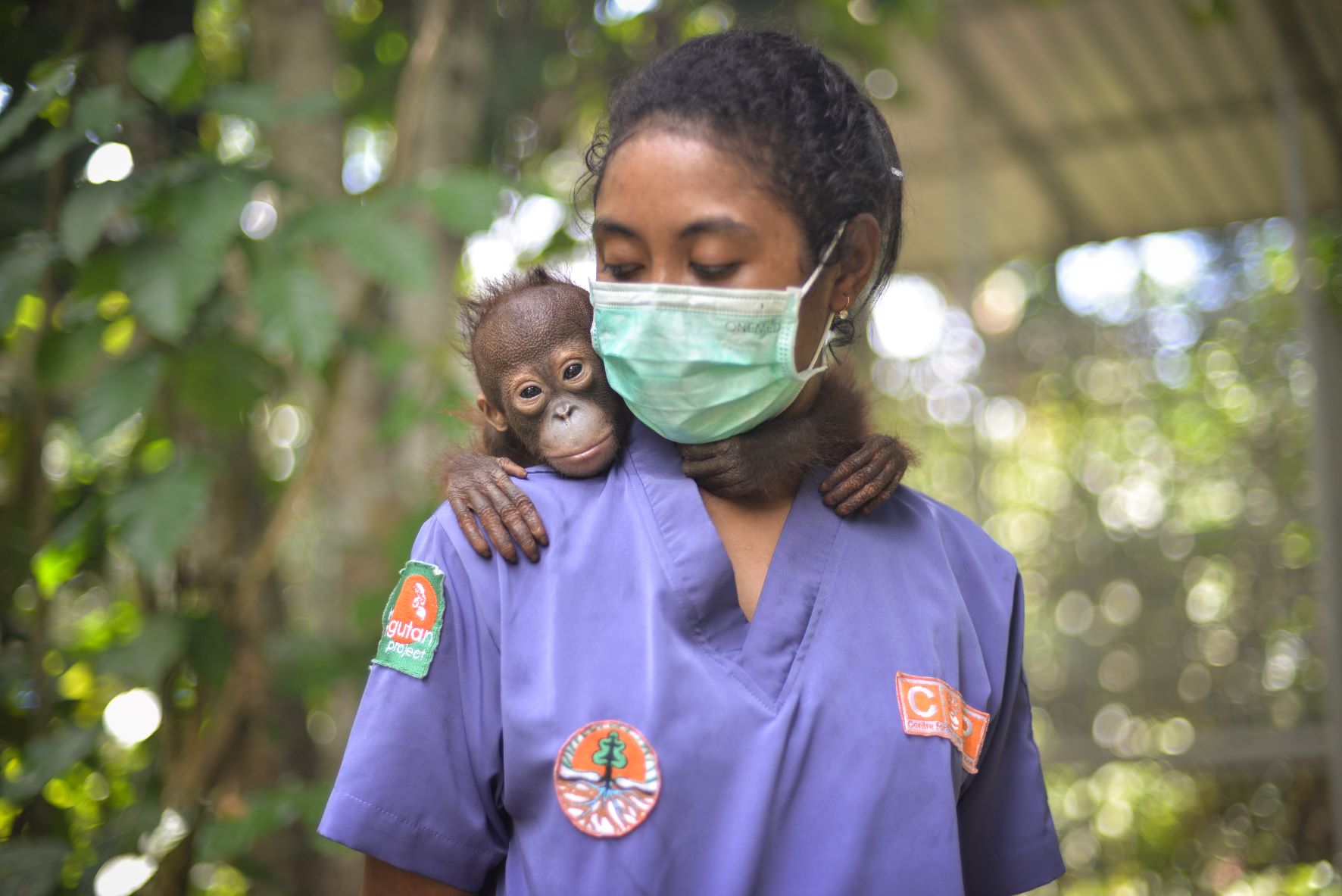 Mabel is now receiving nutritious food and milk at our BORA Orangutan Rescue and Rehabilitation Centre in East Kalimantan. She has an excellent appetite, with her favourite foods being rambutans and sunflower seeds, as you can see in the gorgeous video below.
This little sweetheart has been in our care for just over two months now. She's recovering slowly, but still has a long way to go until she's strong enough to join the other orangutans in Jungle School.
Mabel is regaining her strength and has started to explore the baby playground and even venture into the trees, with her carers close by to offer support when she needs it. She's still small and unsteady, but she's such a brave, determined girl that we have hope she will continue to grow and recover.
We will care for Mabel for many years at our BORA Rescue and Rehabilitation Centre until she is ready to return to her true jungle home. You can help care for Mabel and other orphaned orangutans at our rescue centres with a donation today.