Is there anything more heart-warming than the story of an orangutan born in the wild? Not just because it's wonderful to hear of a new birth, but also because it shows that our rescue, release and rehabilitation programs are working.
You may remember Sam and Sule, who used to be part of our adoption program and are now living wild and free in the Bukit Tigapuluh (BTP) Ecosystem. Sam was rescued from appalling conditions in a Malaysian zoo in 2013 and transferred to the Sumatran Orangutan Reintroduction Centre in BTP, which we've funded for many years. The biggest surprise came in 2015, when we realised that she was pregnant! Sule (aka Cupcake) came along not long after.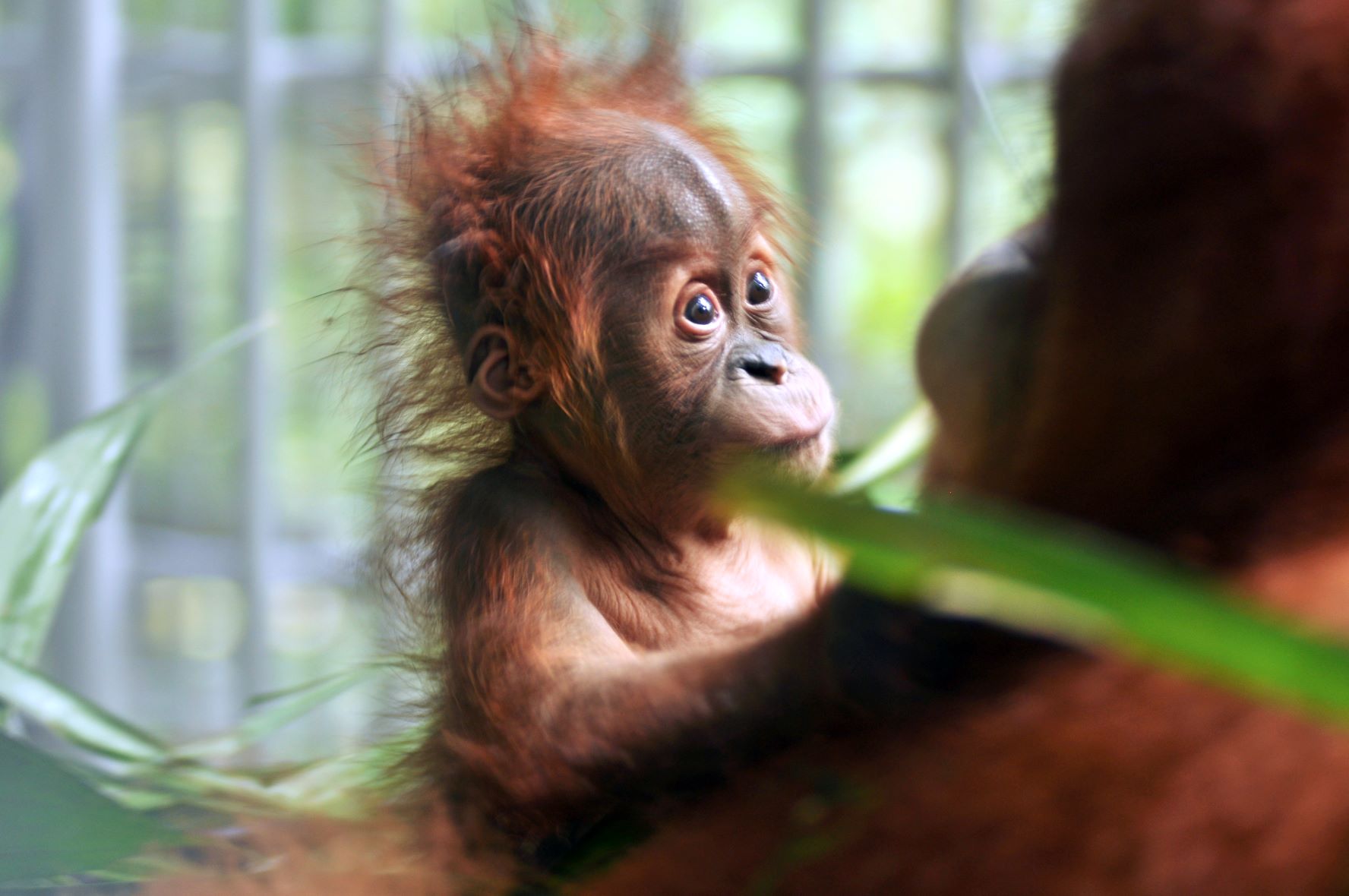 Sam's rehabilitation and Sule's birth are just one of many success stories in BTP. For many years, the orangutan carers provided love, food, encouragement to climb and forage, veterinary care, medicines and Jungle School to Sam. Rehabilitation of orangutans takes many years, because in the wild they would have learnt all these skills from their mothers. And now? She's teaching these skills to Sule. We've watched this pair for years as they grow, develop and learn together.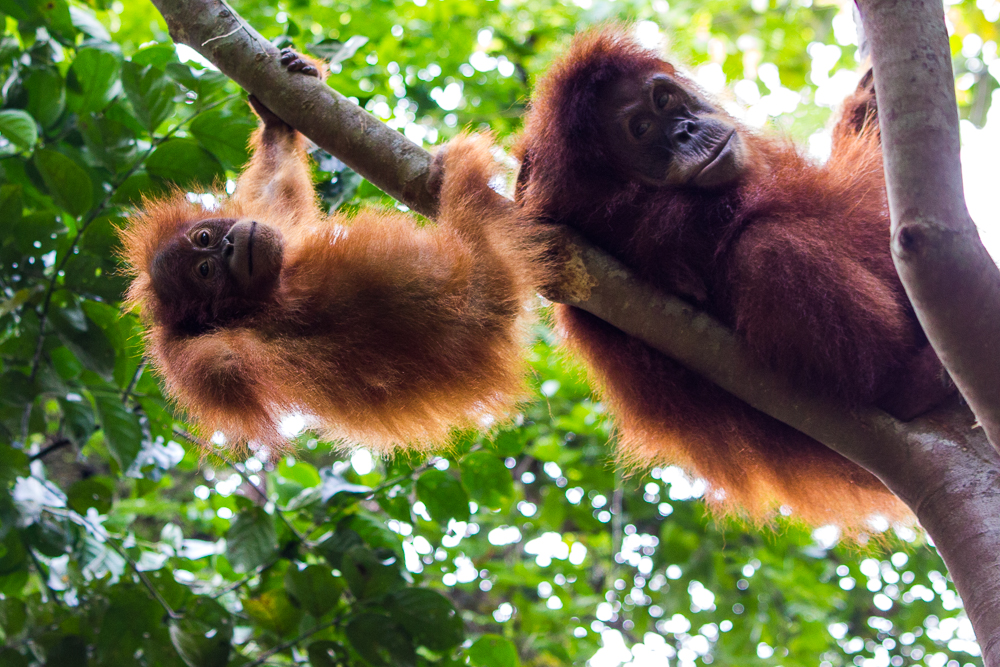 When Sam and Sule were first released into the wild of the BTP Ecosystem, one of the first pairs to visit them and check them out were Violet and Vanilla. You can see them on the left of the photo below, with Sam and a curious little Sule on the right.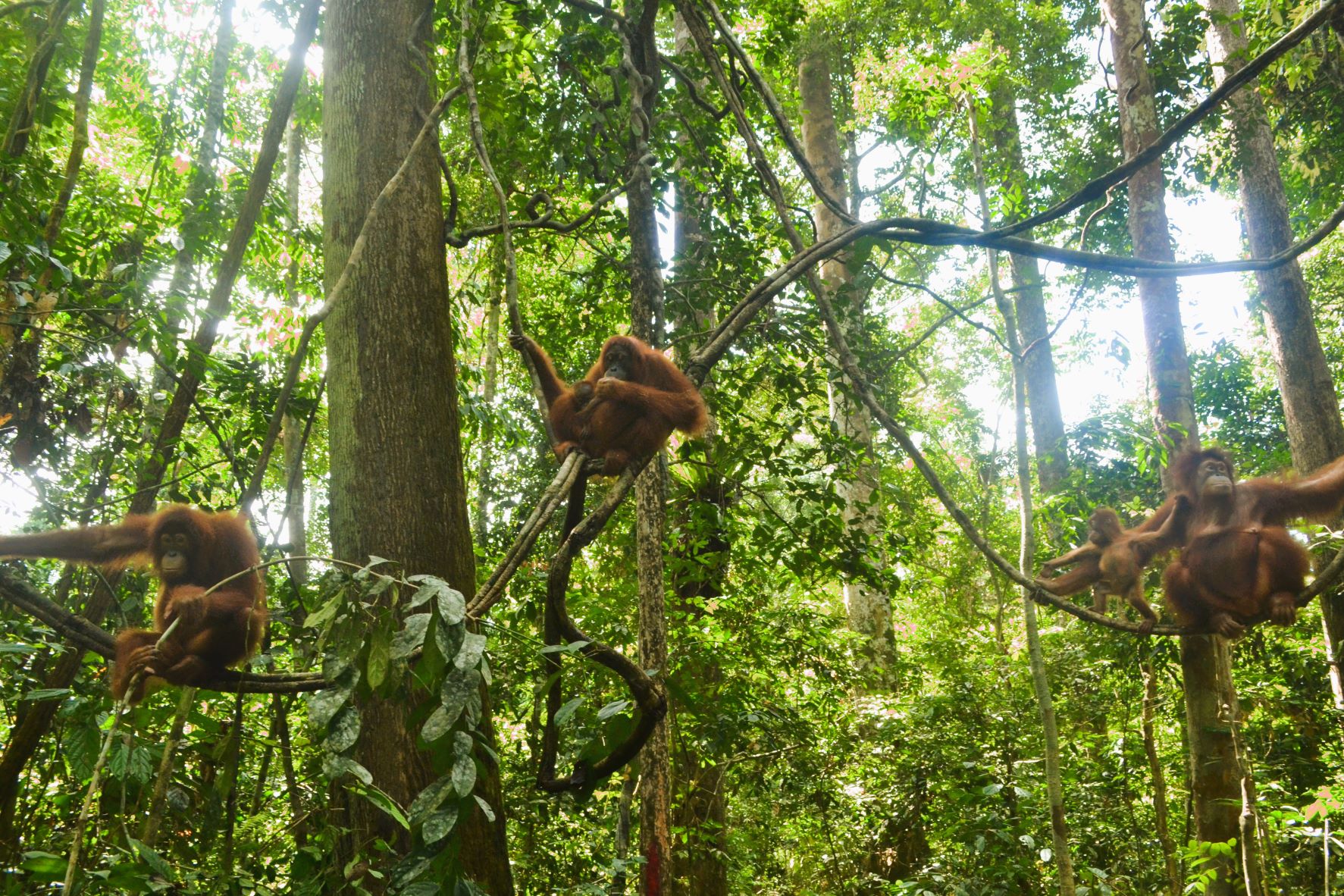 Violet, who was orphaned in the illegal wildlife trade as a youngster, overcame huge odds to become free and wild in the jungle back in 2010. When she gave birth to Vanilla in 2016, our team in BTP were overjoyed. What a wonderful outcome for this beautiful orangutan! Although Vanilla is now six, she still stays close to her mother, but is becoming brave and courageous, exploring the forest on her own more every month. She's also often seen playing with younger orangutans like Sule and Jelly Bean. The hope of course is that Vanilla one day has babies of her own.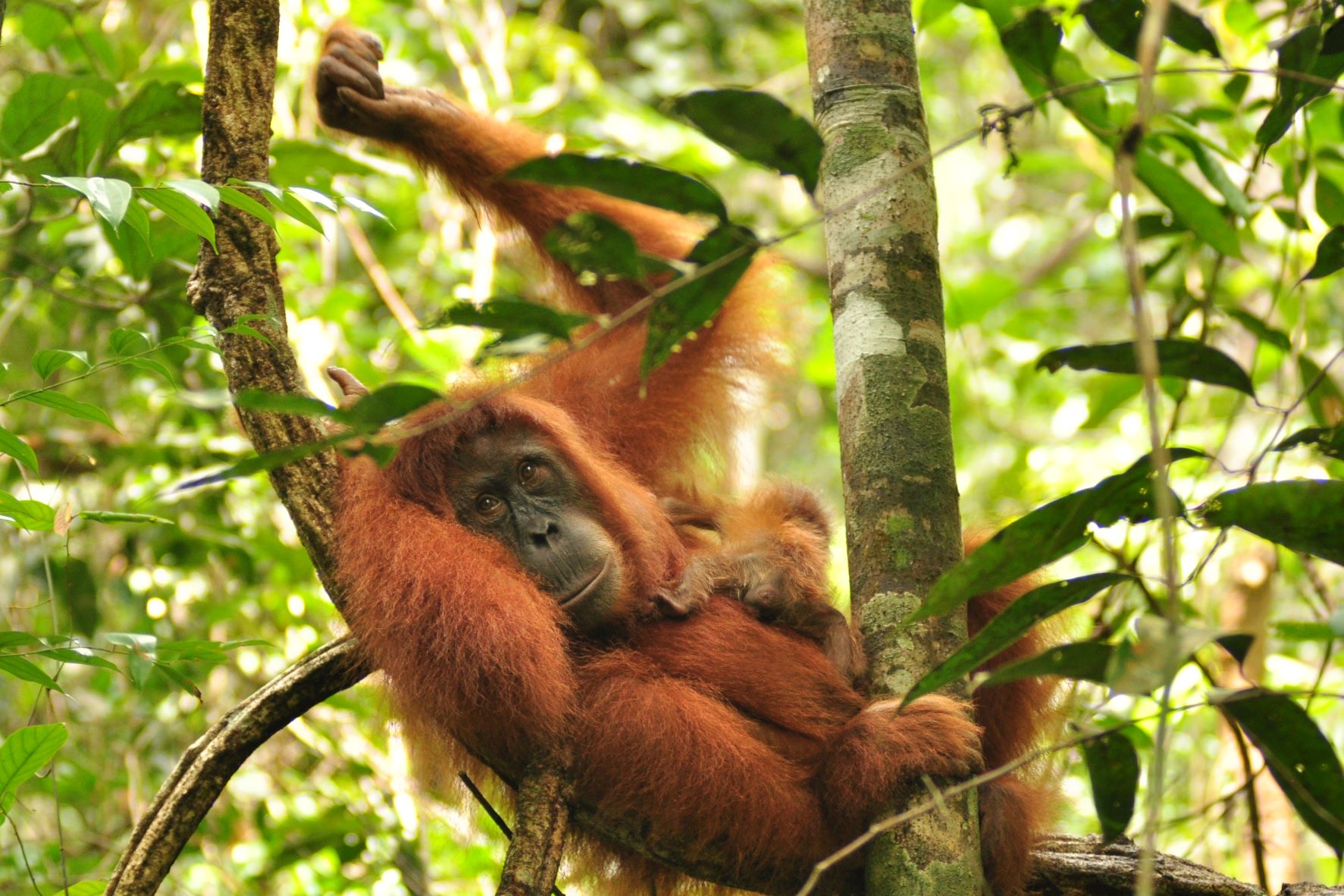 Another mother and baby duo in Bukit Tigapuluh is Jeky Chan and Jelly Bean. Jelly Bean is only two years old and still clings to his mother, as is natural for babies born in the wild. This young male has a much better start to life than his mother, who was also orphaned at a young age. Even though he's only two, Jelly Bean is already starting to imitate his mother's eating and even starting to attempt to build a nest!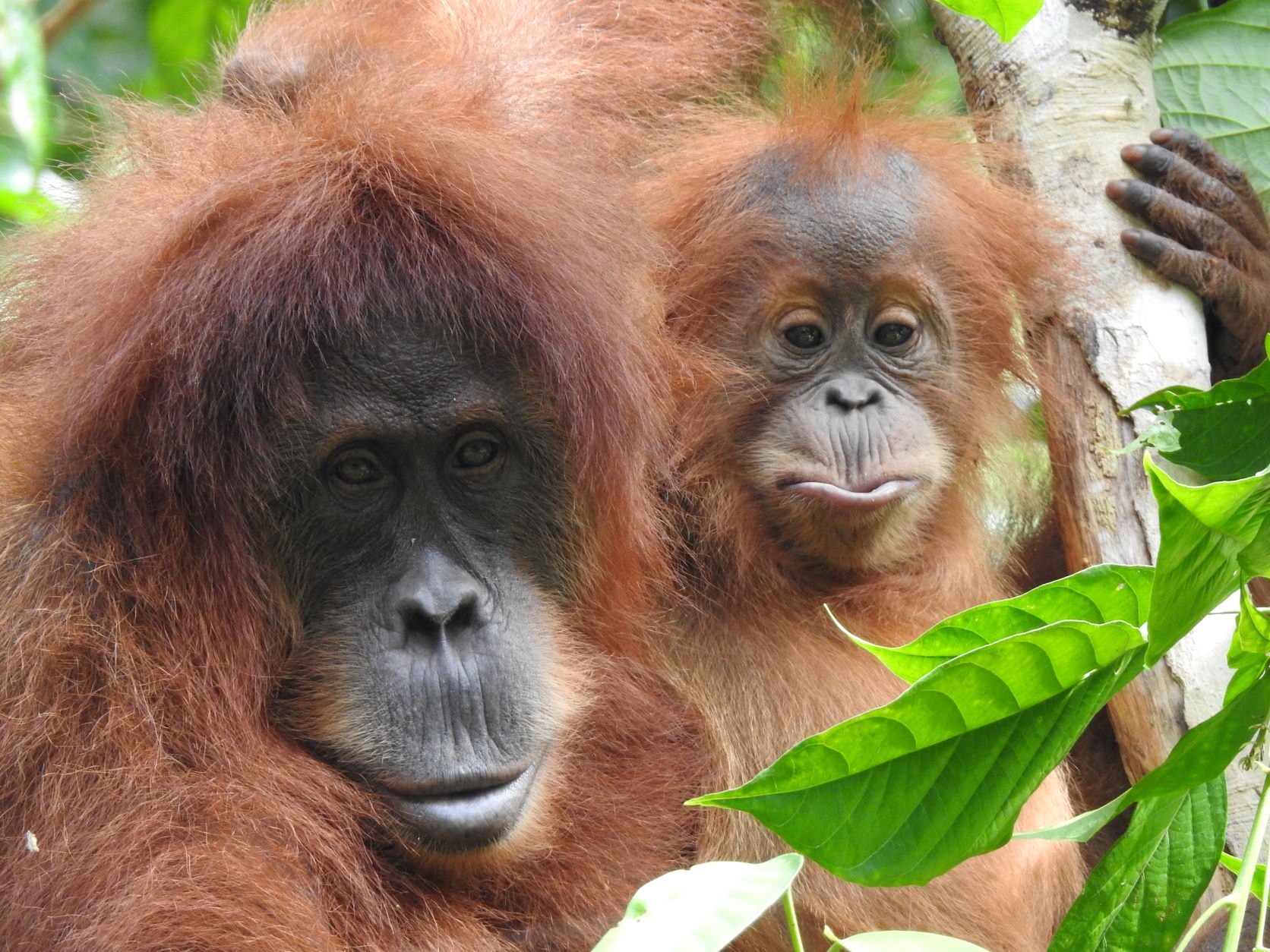 Every time a baby is born in the wild, it's a chance to celebrate and know that with every life saved, we're making a difference. Orangutans who have been orphaned and traumatised can learn how to live wild and free - and it's their right as highly sentient beings! We've shown year after year that the best place for an orangutan is in the wild.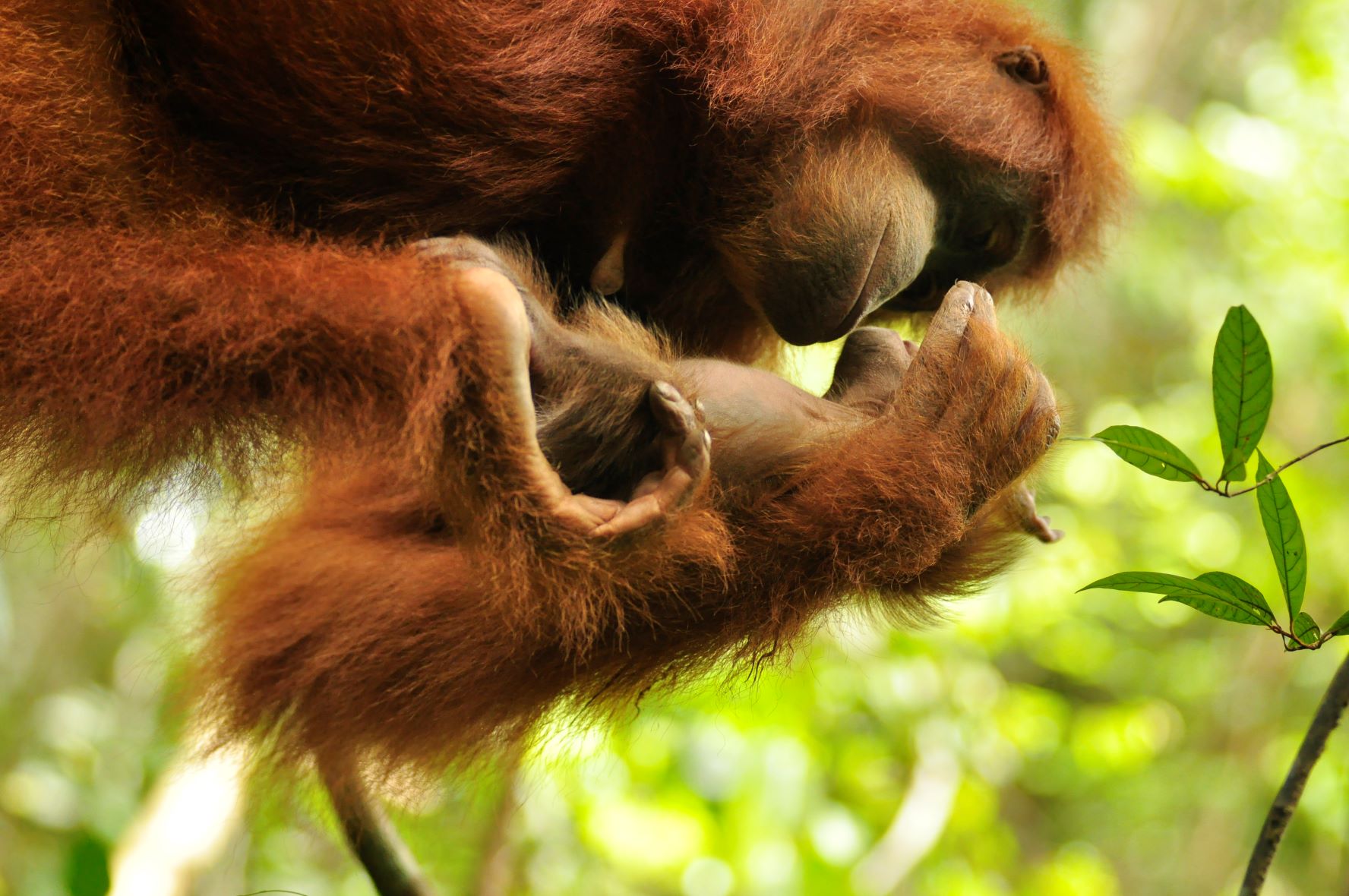 The story doesn't end here. We've rescued, rehabilitated and released these mothers, and they're now adding to the next generation of orangutans. In fact, sixteen births have been recorded in BTP since 2004, and it's likely there are many more! But the recovery of the species in the wild is only possible thanks to the heroic efforts of our Wildlife Protection Units. They patrol the forest, monitor it for threats and illegal logging. They actively work to stop the illegal wildlife trade in baby orangutans. Without their presence, these mothers and babies would face many more threats, and the illegal wildlife traffickers would have almost no opposition.
Donate today to help keep babies and mothers safe in the Bukit Tigapuluh Ecosystem.
This project is run by FZS and the Ministry of Environment and Forestry.
Below: baby Vanilla soon after she was born, sweet little Jelly Bean in 2021, and Sule looking intently at the photographer