To celebrate World Veterinary Day on 24 April, we spoke to Andhani Widya Hartanti , one of the veterinarians working with our partner Frankfurt Zoological Society (FZS) in the Bukit Tigapuluh Ecosystem. Andhani works with FZS across a number of different locations and is also the Sumatran Orangutan Conservation Program Manager.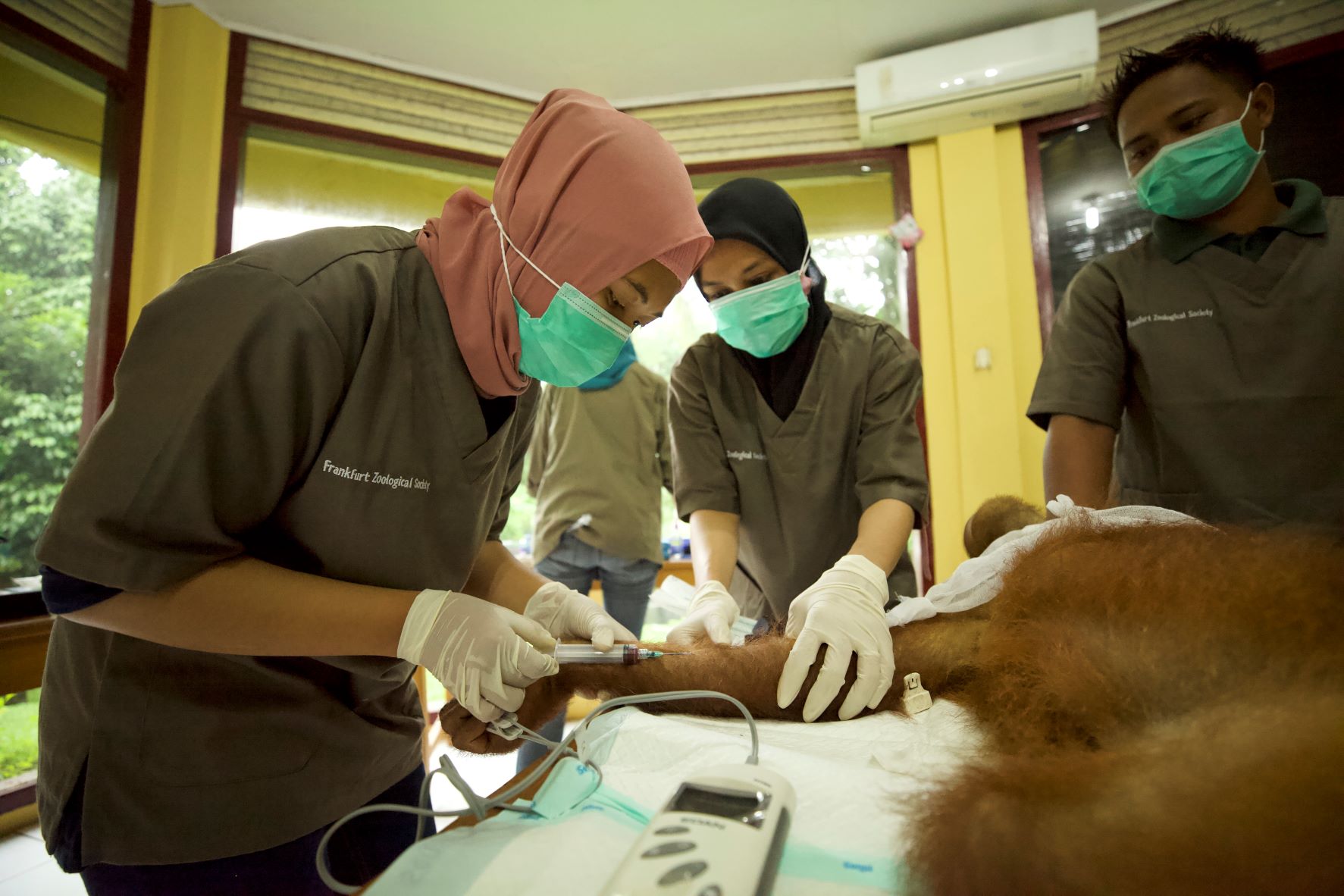 What do you enjoy most about the job?
I enjoy working in the forest because it is so refreshing. I also enjoy my job because I can see orangutans. Orangutans are my favourite animal because they are so adorable and such amazing animals.
What are some of the main challenges?
The main challenge is working in a remote area. We need to travel off-road to reach the areas where orangutans in need are. Sometimes we have to race against time to evacuate sick orangutans, with bad road conditions and sometimes travelling at night. I need to work with simple and portable medical equipment to treat sick orangutans in the field. Even giving oral medicine to orangutans is not easy so I have to be careful to make sure they drink the medicine. Orangutans can also get angry or feel uncomfortable when we try to treat or evacuate them, so we must be careful. Out of fear, they can bite or lash out at us.
What interests led you to working in this job?
I have been interested in wildlife medicine since I studied veterinary medicine. I feel challenged and called. Not many veterinarians want to work in conservation in Indonesia because it is hard work, dangerous, and full of challenges.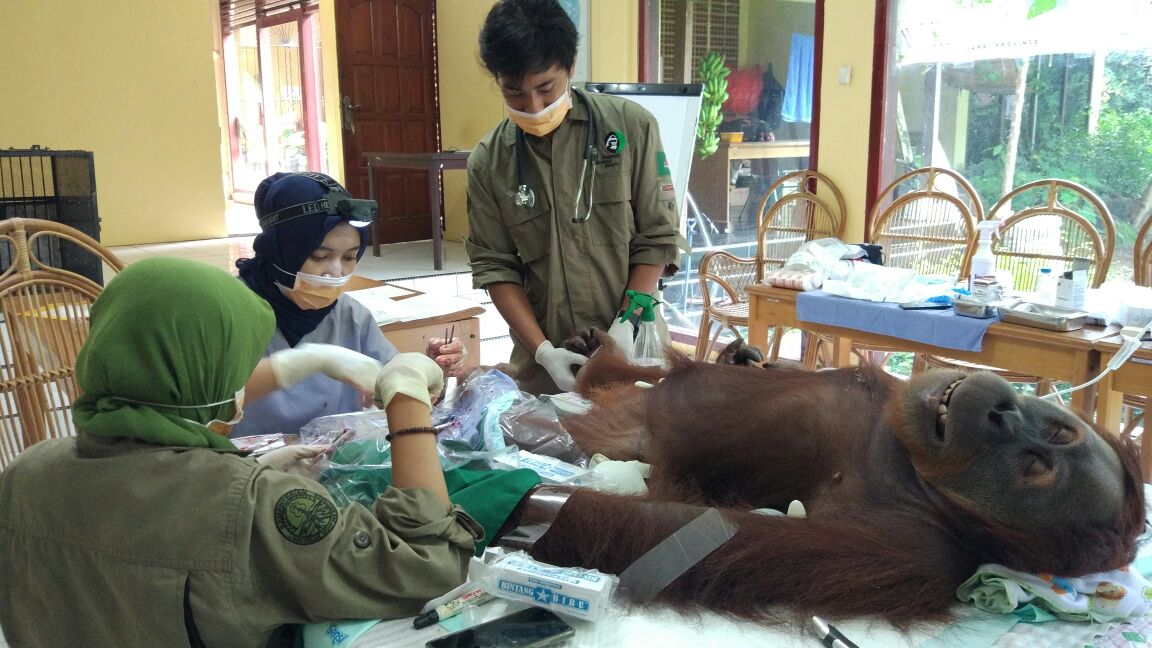 What are some of the challenges to being a woman working as an orangutan vet in a remote location?
As a woman, physically I need to keep up with my co-workers, such as male staff. I also have to be careful when working with orangutans because orangutans can bite or lash out at us.
What would you like other young women who are interested in conservation to know about getting work in this field?
Stay strong and don't give up on your dreams. Whatever your work or your profession, do it with all your heart and give the best for this country. Working in the conservation field is an honour, contributing to our nation, so we should be proud and work with passion.
What do you hope will change in the future in relation to conservation, especially for orangutans?
The young generation will be more concerned about conservation and take real action in the field. Hopefully, all the released orangutans can flourish in the Bukit Tigapuluh forest.
We hope so too, Andhani! And with skilled, dedicated veterinarians like you working to care for, heal and save many orangutans every year, we believe we have the best chance for this.