Date of birth:
None
Place of birth:
England
Education History:
Matthew Bolton College & Hong Kong University
Organisation you work for:
Orangutan Foundation
Position title:
Director/Trustee & Founder of Orangutan Foundation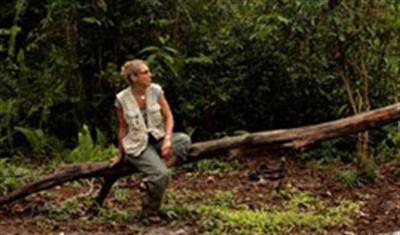 How did you get into the work you do presently?
I first went to the Malaysian rainforest in 1976 and being in the forest was a profound experience. In the early 1980's I was an active member of the Natural History and Conservation Society of the Hong Kong. In 1986, I went to Tanjung Puting National Park in Central Kalimantan, Indonesian Borneo and met with Dr Birute Galdikas. At that time I was living in New York where there was plenty of focus on the rainforests of South America, a little on the Congo but the third largest rainforest - Indonesia received hardly any attention and neither did orangutans. I moved back to the UK in 1989 and a year later the Orangutan Foundation was born in my upstairs bedroom. It was the first UK registered charity working to save the orangutan and its habitat through conservation, research and education. In many ways it would have been easier if I had chosen one of the other apes because when I started hardly anyone had heard of orangutans. I was often asked, "What are orangutans?" or if I was lucky, "Which monkey are the
Describe the main aspects of your work:
The approach of the Foundation goes beyond that of purely protecting the endangered orangutan. Critically it includes a recognition that orangutan habitat is unique in its richness of biodiversity and is crucial for local communities, who are as dependent on the forest as is the orangutan. We work in all orangutan critical habitats. Activities include direct habitat protection (guard posts and forest patrols), reforestation, sustainable management of forests, education and awareness and eco-tourism. Our work involves all stakeholders including local communities, government departments and other non-governmental organizations.
What do you like best about your job?
Knowing we are making a difference. And seeing our progress first hand. As someone said "the Orangutan Foundation punches far above its weight."