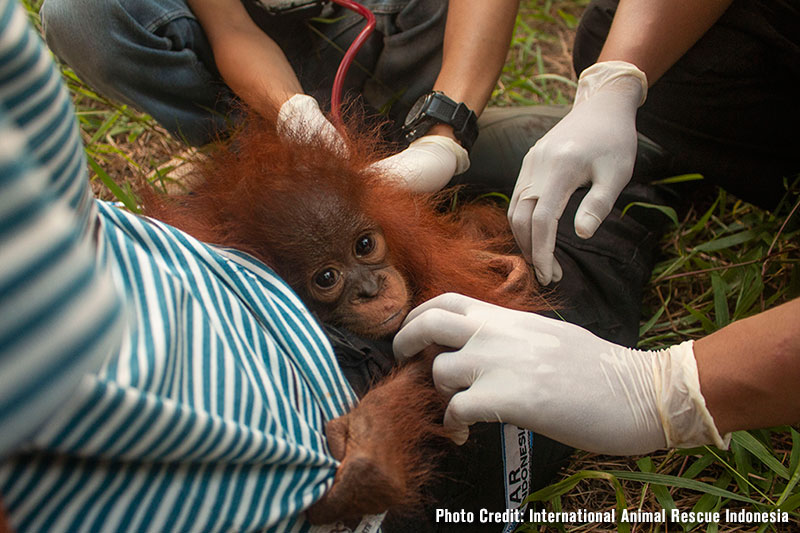 Fire has just wiped out thousands of hectares of native forest in Indonesia.
Critically Endangered orangutans have lost their habitat and are seeking food in farms and villages, making them highly vulnerable to poachers. Many are suffering burns and respiratory infections through toxic smoke.
Right now, our partners' ground teams are sifting through burnt remnants of forest in Sumatra and Kalimantan, searching for displaced, wounded and starving orangutans. They are patrolling farms, plantations, villages and towns, making sure they are the first point of call for every person who encounters a displaced or injured orangutan.
But we urgently need your help because our teams are stretched, and there's only so long an injured orangutan can survive in burnt habitat.
Could you give a gift today and help us with this urgent work?
For many hundreds of terrified orangutans, your gift today will be life-changing. It will resource our partners to reach deeper into burnt forests, seeking injured and displaced orangutans. It will also equip our rescue centres to care for rising numbers of wild orangutans, many of whom need emergency interventions including treatment for infected wounds, burns, and saline drips for hydration.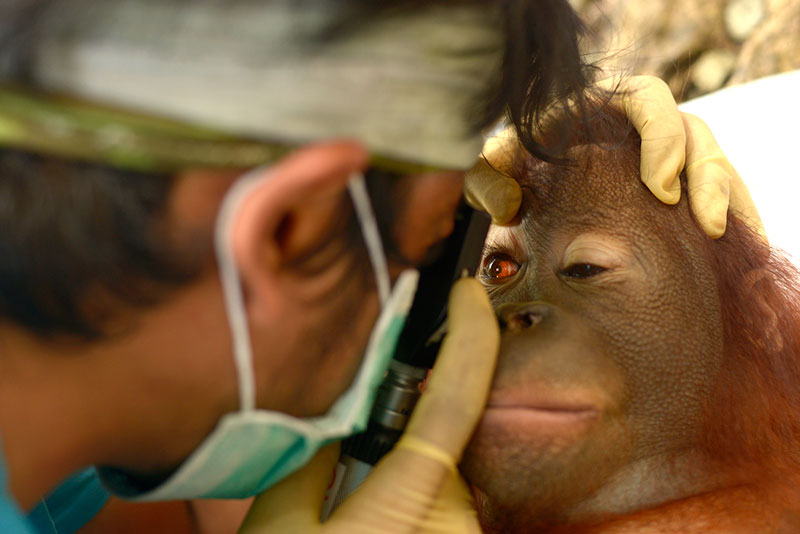 A rescued orangutan being checked for eye infections caused by toxic smoke, at the Centre for Orangutan Protection Borneo Rescue Centre
Longer term your support will help our partners work closely with local people to learn sustainable farming techniques, restore native orangutan habitat and re-hydrate degraded peat forests to prevent future fires.
Our rescue teams are severely overstretched and we urgently need to raise funds to resource more rescue staff, more patrol teams, and more carers at our rescue centres, focussing on treating skin burns, respiratory issues, dehydration and malnutrition.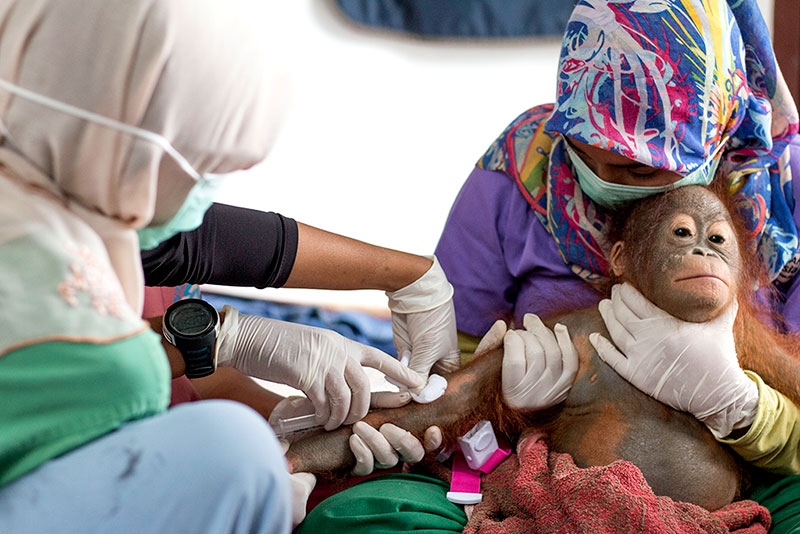 Care staff at International Animal Rescue Indonesia providing a saline drip to a rescued orangutan suffering dehydration
In this season of hope, we have a unique opportunity to save the lives and restore the habitat of Critically Endangered orangutans.
Please give a gift today and help us protect orangutans displaced through fire. Thank you!
Click here to visit our online festive gift range! Every gift you give supports Critically Endangered orangutans and helps us secure and patrol their rainforest habitat!