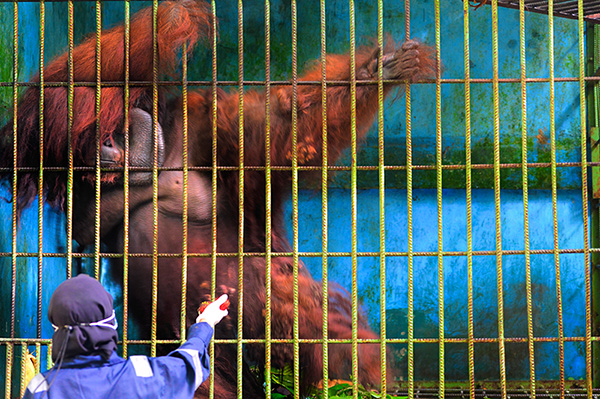 Ambon's horror story ended when he arrived at our rescue centre as an adolescent. But despite our best efforts to teach Ambon important survival skills, he does not have the ability to adapt to the wild. Sadly, he can never be released.
Ambon continues to endure life in a cage environment. This is not the life an intelligent being like Ambon deserves. He deserves to live a happier life free from confinement.
This is your chance to give Ambon something he could only ever dream about - a life outside of a cage.
Please donate by 30 June to help us build a forested sanctuary.
Your gift will give Ambon the opportunity to spend the rest of his life out in nature, amongst the trees. A sanctuary like this is the best possible future for orangutans that cannot be released into the wild.
For many other orangutans that won't have the chance of true freedom, your compassionate generosity will be just as life-changing. Some orangutans taken in by us are disabled in various ways. Some are simply very old. But one thing they all have in common is that they need a stimulating forested environment in which to live out their remaining days.
On behalf of Ambon and his unreleasable friends - thank you for your loving support.