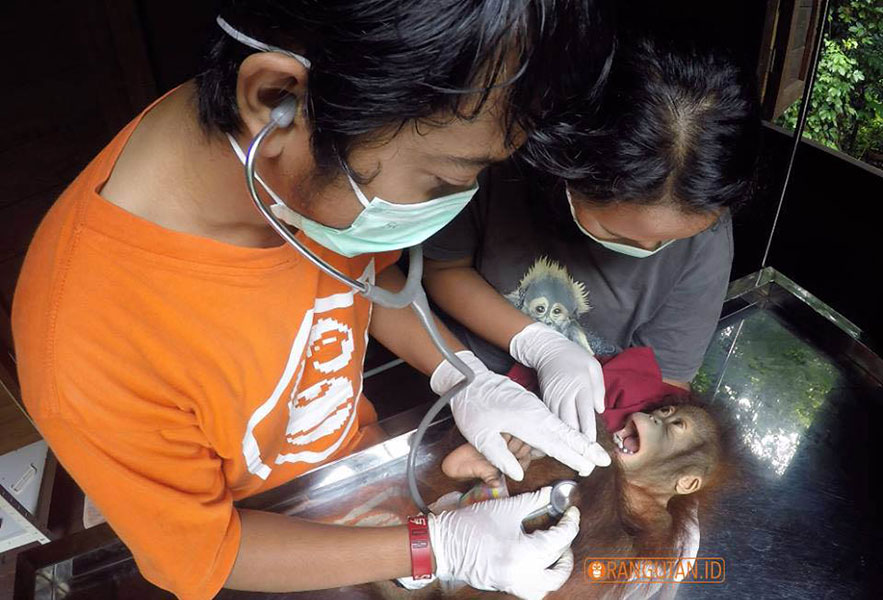 We're raising urgent funds to protect Borneo's displaced orangutans, provide the rehabilitation and care they desperately need and to safeguard their remaining forest. Please donate today - all gifts will be matched up to the value of $50,000 before March 31st!
You donations will go directly to East Kalimantan, where our partner the Centre for Orangutan Protection (COP) continues to do all they can to stop illegal forest clearing and protect Critically Endangered orangutans through direct action, rapid response emergency rescues, and long term rehabilitation and release.
This really is a big chance to save vulnerable orangutans and I urge you to please help us get vital funding to these critical operations right now.
Our partner's work in East Kalimantan is often all that stands between certain death for Bornean orangutans and a new life of freedom in protected habitat.
They investigate and expose illegal land encroachment, they uncover poaching and illicit pet smuggling rings, and they work closely with the Ministry of Forestry to secure protected land for orangutan rehabilitation and release.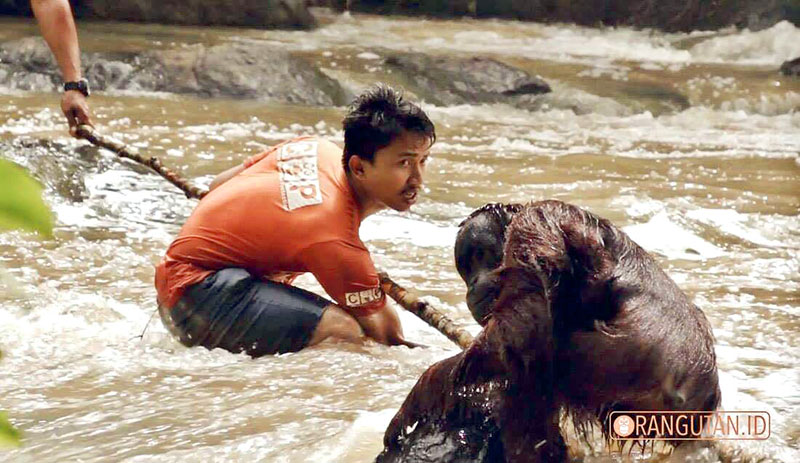 Our partner is at the forefront of rapid response orangutan rescue.
Led by local Indonesians, COP has also made a big difference in rural communities, where more local people now understand the protected status of orangutans, and know just who to call when they encounter a displaced orangutan or suspect an orangutan is being held captive.
Here's a clip of COP's amazing work in action:
Last year, COP exposed and rescued infant orangutans on the brink of being smuggled out of Indonesia (arrests were made) and continued to rescue growing numbers of orangutans, all displaced by deforestation for agriculture.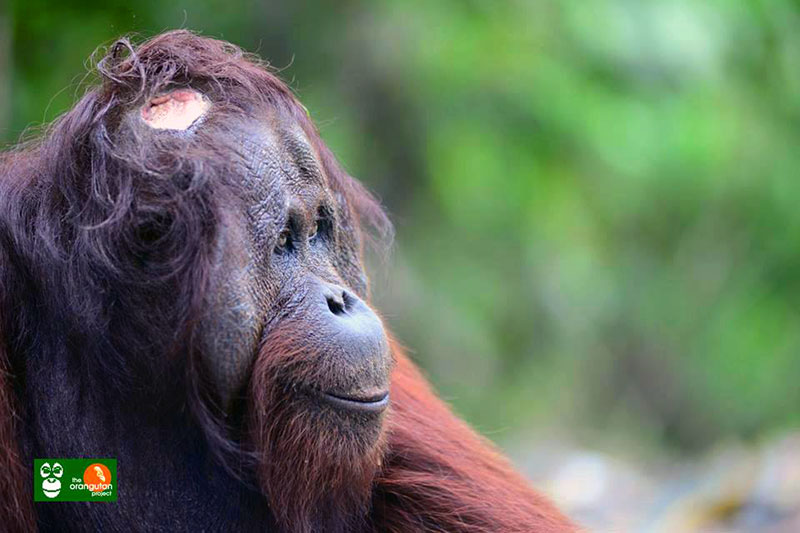 This wounded male orangutan was rescued, medically treated and re-located to protected forest.
Tragically, these numbers are only getting higher as land clearing for palm oil spreads rapidly through East Kalimantan and horrendous fires, often lit by developers, decimate precious habitat.
But you can help
Your gifts today will be directed straight to East Kalimantan where you'll help fund critical rescue operations and provide urgent support for COP's ongoing rescue and rehabilitation program.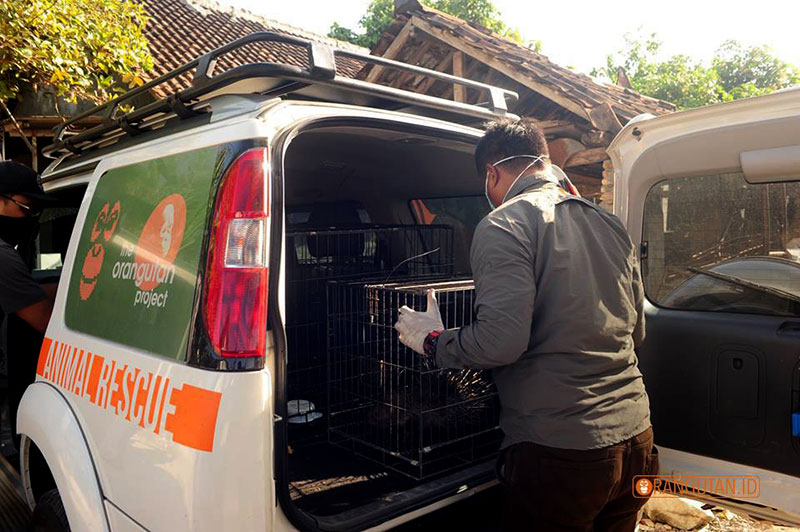 Thank you for your gift today enabling us to double its impact and support critical on the ground rescue operations in East Kalimantan.
Together we are making a life-saving difference to vulnerable orangutans and we thank you for the incredibly important role you play.
Historic legacy to double your gifts!
Exciting news! Following on from the remarkable legacy detailed below, a generous couple in Sydney, both supporters of The Orangutan Project, have offered to extend our matching gift opportunity by an additional $14,000! This means your gifts will now be matched, up to the value of $50,000! I urge you to please make use of this rare opportunity to double the impact of your gift and help us support urgent actions to rescue captive and displaced orangutans and safeguard their precious habitat.
One of our supporters has received a remarkable legacy from her aunt and has generously offered to use it to match your gifts until March 31st! Click here to make an immediate gift - which will be matched up to the value of $50,000!
Our donor, who wishes to remain anonymous, says:
"My aunt was a remarkable woman. Her parents divorced when she was in her teens (unusual at that time), leaving little money for education. After working in a medical laboratory, she won a scholarship to medical school. All through her career as a doctor, she was very careful with money, but generous with causes she believed in. She was always passionate about animals, and sympathetic to the less fortunate. She was also an adventurer, driving alone to Cairns, and another time to Darwin, before the roads were sealed and when these places were truly remote. She married late, and didn't have children.

Managing her money, and investing it wisely became a hobby after she retired. I think it gave her a lot of satisfaction to see her funds grow, and to have a large sum to pass on to her brother. Now my father has also died, the money has flowed through to her nieces - and we have also inherited her love of animals and the natural environment. I like to think that both my father and aunt will be happy that orangutans will benefit from the hard work and careful investments they both made.

I'm an ecologist, and I've worked with trees, fire, carbon, soils and climate. To me, the work of The Orangutan Project ticks all the boxes – protecting forests and their biodiversity. I feel I am maximising the value of my conservation dollars by donating this legacy to your organisation, in support of Critically Endangered orangutans and their habitat."
Our sincere thanks for this very generous legacy, helping us protect desperate Bornean orangutans and safeguard their habitat.
Would you like to know more about us? See our Governance page for information about our long-term strategy, financials, independent financial audit and third party reviews.