Young Astuti arrived at our BORA Rescue Centre in January this year, just over six months after her rescue in June 2022.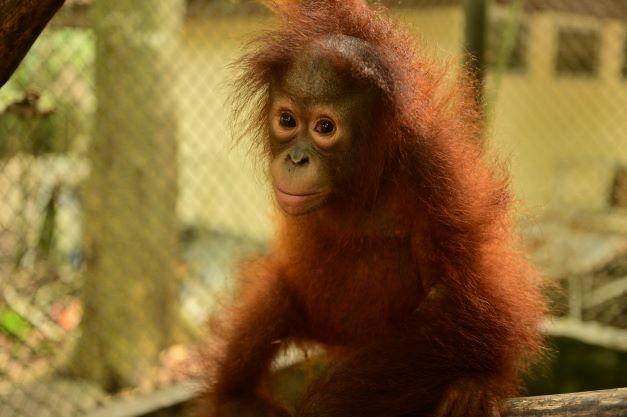 Above: Astuti in the enclosure during the court case
Although Astuti was rescued from the illegal wildlife trade in mid-2022, she had been part of a court case against wildlife traffickers. Our BORA team believes that she was en route to be traded internationally to a buyer outside of Borneo. Her rescue journey was arduous, including two flights from Sulawesi (another island in Indonesia) to Borneo, six hours in transit in Makassar (South Sulawesi), and a 20-hour road trip in Kalimantan to our BORA Centre.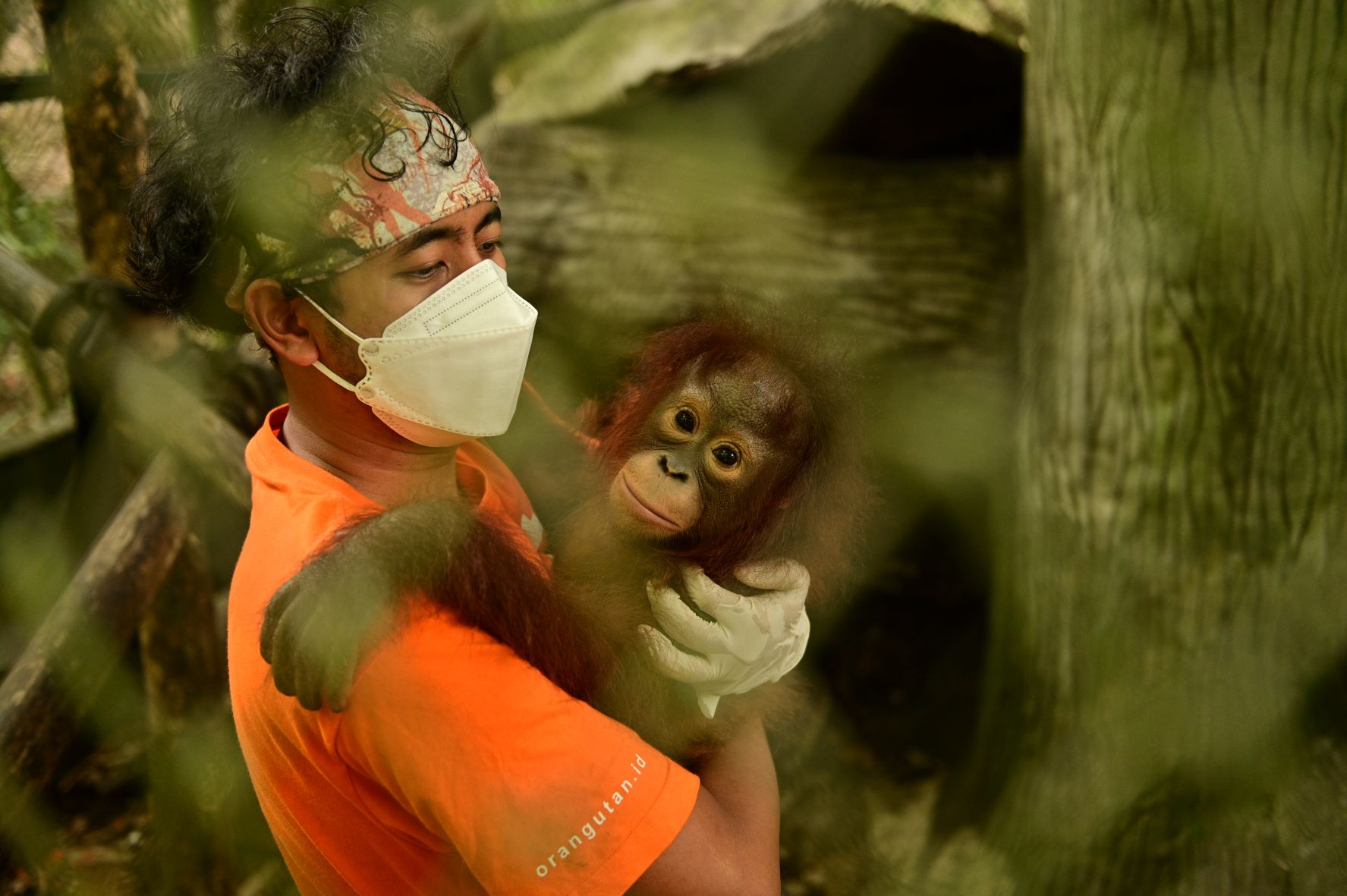 Above: Astuti just before she was transferred from the enclosure to the care of our BORA team
Astuti was rescued by a police patrol team who went on regular raids in the province of Gorontalo, and during one of these raids, they found Astuti. They rescued many other species including gibbons, langurs, monitor lizards, and turtles; a total of 58 individual animals were rescued in this one operation. The perpetrators were caught and have been sentenced to five months imprisonment each and a fine of 15 million Indonesian Rupiah.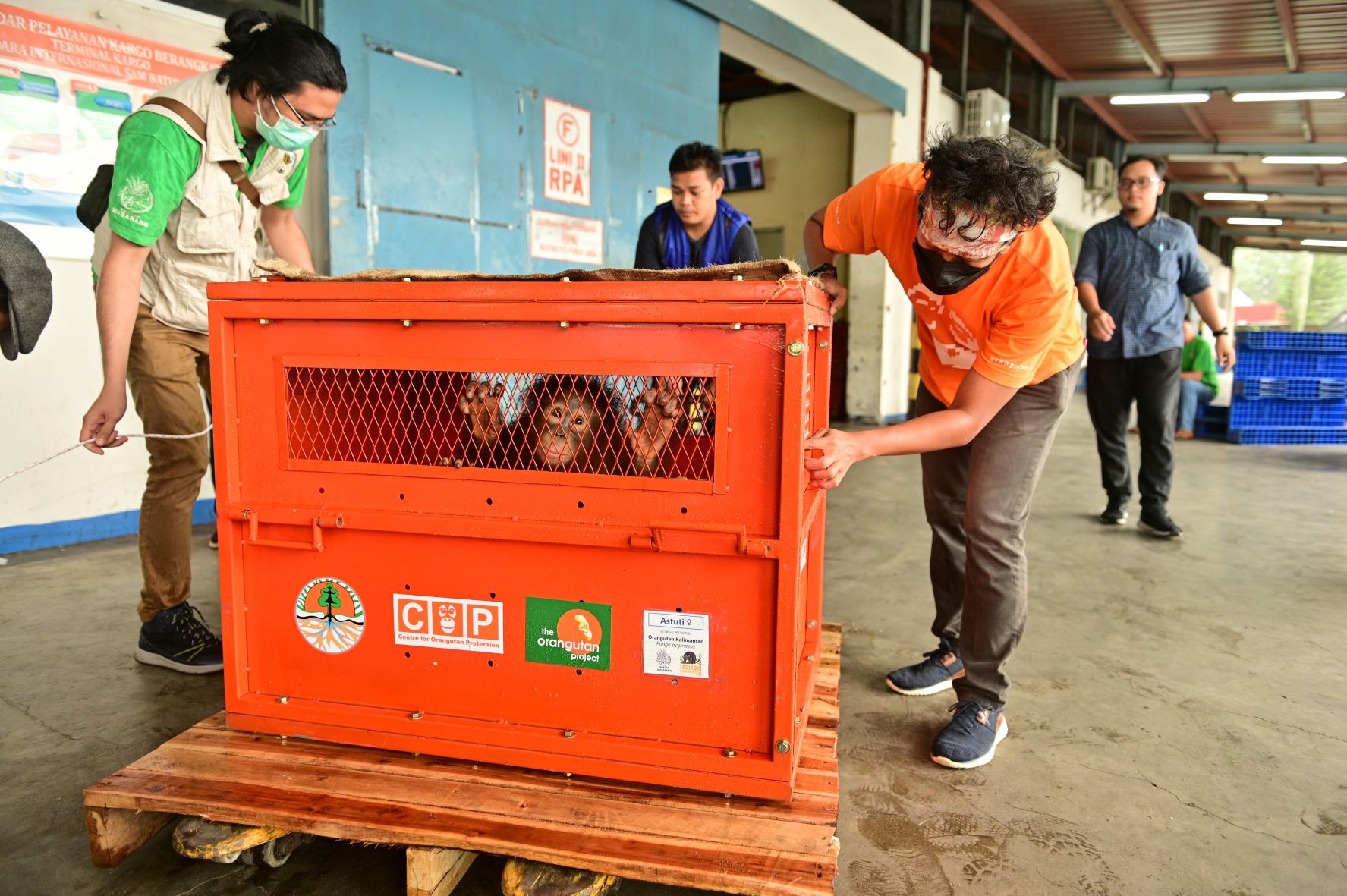 Above: Astuti in her transporation cage, just about to get on a plane to fly to Borneo
Astuti is a beautiful young girl with long eyelashes, and she was given a popular Indonesian girls' name. She has a sweet disposition, is agile in her movements, and very smart. When she's completed the quarantine period at our BORA Centre, she'll be able to start Jungle School quite soon. After six months waiting for the court case to be finished and two days in a transport cage as she was transferred from Sulawesi, Astuti will soon be able to swing through the trees and start her rehabilitation towards real freedom one day in the future.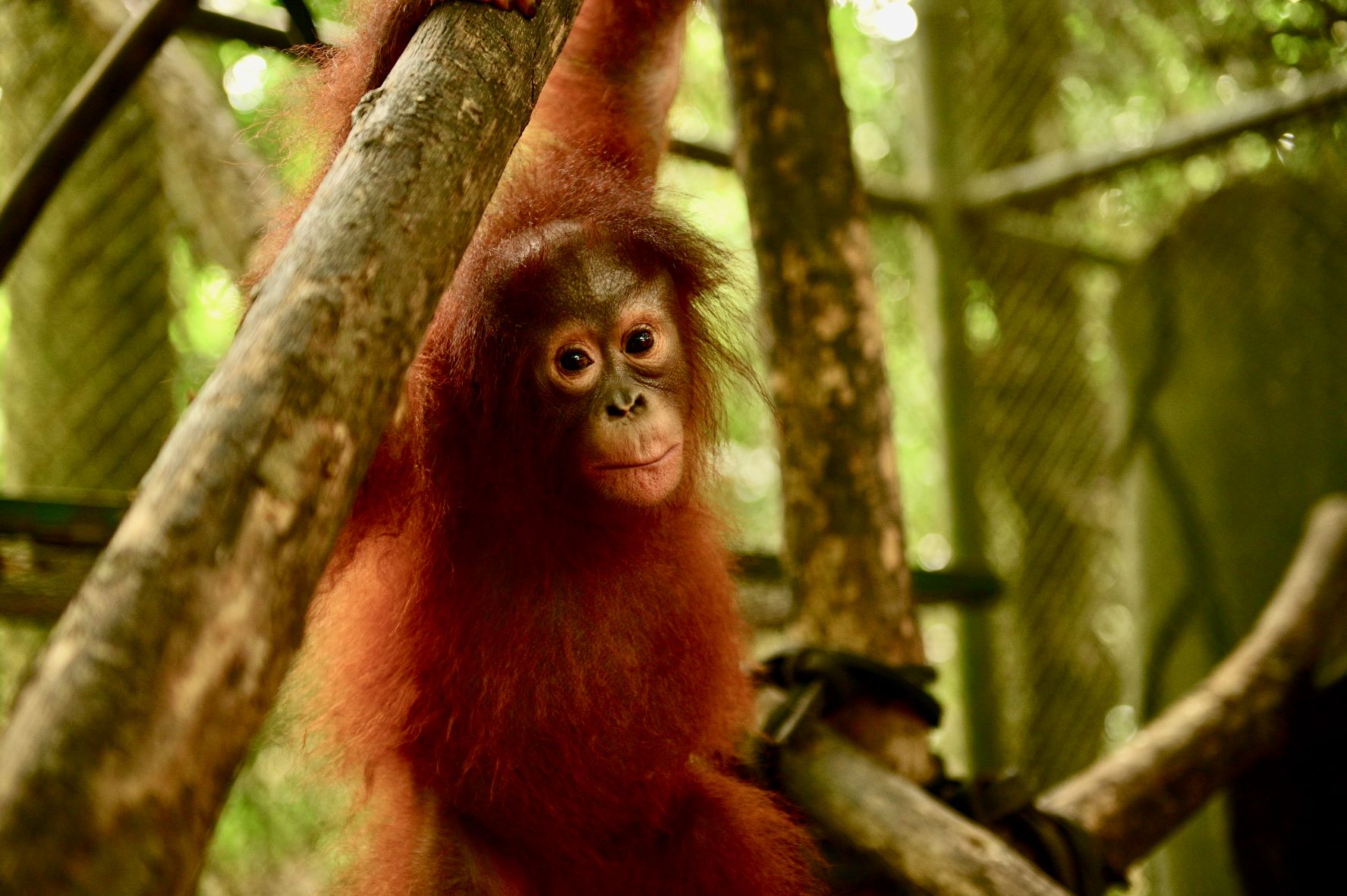 You can help us rescue and care for more young orphaned orangutans like Astuti with a donation to our rescue program today.